May 19, 2023
AMPD student AJ Lawrence joins history making internship with CBC and HBO Max dramedy "Sort Of"
How CBC's Sort Of implemented its trans mentorship program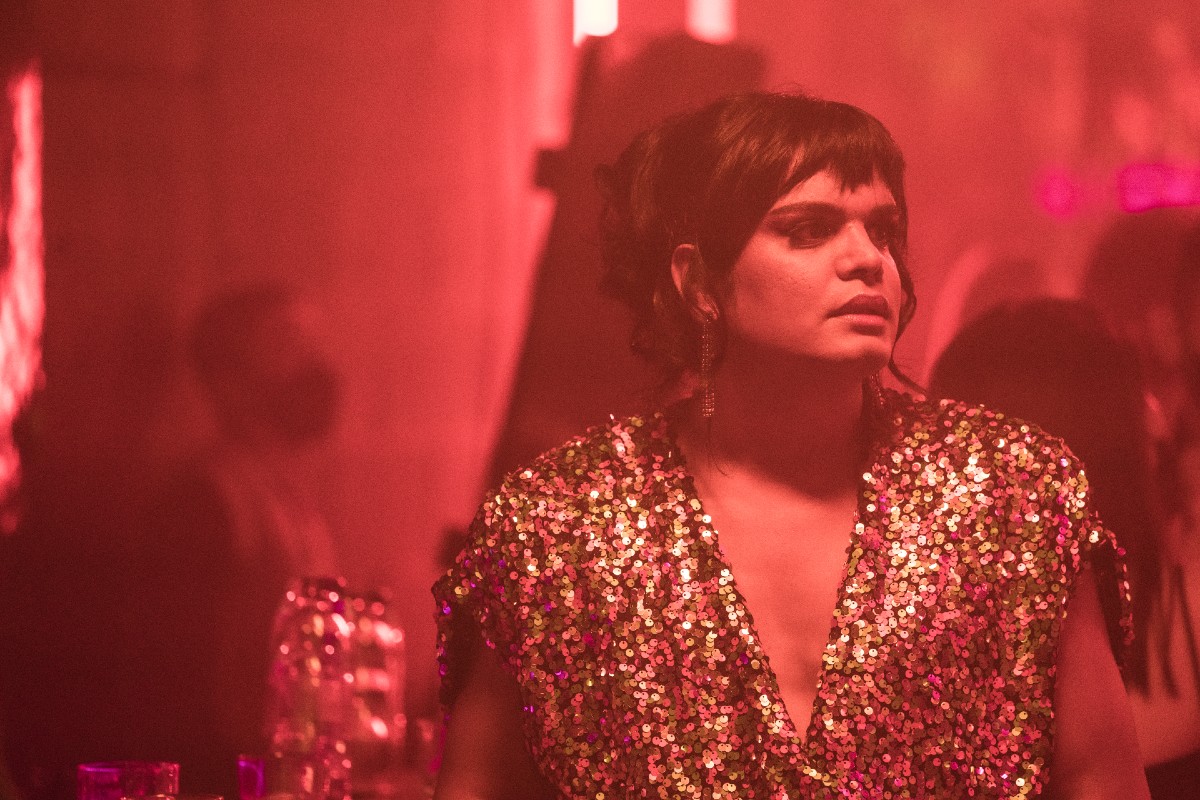 Co-creators Bilal Baig and Fab Filippo discuss using the program, created in partnership with the Trans Film Mentorship, to train trans and non-binary creatives while filming season two.
The team behind the history-making CBC and HBO Max dramedy Sort Of  has broken new ground in season two with a mentorship program for trans and non-binary film professionals to "bridge the gap" for diversity and inclusion on Canadian TV sets.
The unique initiative is an apprentice-style training and career development program for emerging trans and non-binary creatives pursuing a career in TV and film production. The program provided six participants with paid training and work placement in select departments on the set of the second season, which premiereed on Nov. 15 on CBC and CBC Gem.
The long-term goal is to hire participants as full-time crew members in the event the series is renewed for a third season, and continue the program with a new cohort.
Sort Of, produced by Sphere Media (formerly Sienna Films), made history when it first debuted in 2021 with the first non-binary lead character on Canadian television, according to CBC. Co-creator, co-showrunner, and executive producer Bilal Baig is also the first South Asian, queer Muslim actor to star in a Canadian primetime TV series.
Baig stars as the protagonist who's in transition in all aspects of their life as they balance the needs of their family, friends and the children they nanny for when an unexpected crisis hits.
"I think we can all acknowledge that the movement and representation for trans and non-binary people on screen has improved, but representation behind-the-scenes is a little bit murkier," Baig tells Playback Daily. "Not to mention how intimidating and overwhelming first-time experiences working on sets can be, especially for those who are often underrepresented."
The mentorship program was created by the Trans Film Mentorship (TFM) organization, facilitated by director Gabrielle Zilkha and writer Anna Daliza, in partnership with Sphere Media, with the support of NABET 700-M Unifor and IATSE 667. It received financial support from the City of Toronto's xoTO Screen Industry Pathways program.
The selected participants include Toronto-based filmmakers Ollie Coombs and TD Lewis, who both worked in set decoration; Vicky To, who worked in the props department; Kikeyah Alina and Octonio Duff, who both worked in costumes; and Sina Âsémoon, who worked in the camera department.
Baig and Fab Filippo, who is also the series' co-showrunner, co-creator, and executive producer, had been looking for ways to make Sort Of as inclusive and diverse as possible behind the camera ahead of production on season two. Sphere Media producer Laura Perlmutter introduced the creators to Zilkha, who had implemented TFM's pilot training program on the set of Luis De Filippis' feature Something You Said Last Night.
"I was so impressed with the initiative that we reached out to [TFM] and asked if they could build a program around our season two. They'd already seen season one by that point and loved the show so much that they were pretty excited to work with us," says Baig.
Zilkha tells Playback Daily that TFM used their pilot training program from Something You Said Last Night as a model for the Sort Of program. "But it still took us a few months to get the program organized since it was our first time doing the program for a TV show. So, there was a lot of problem-solving and revisions."
"Mentorships are kind of a catch-all, so we had to consult with Bilal, Fab and Sphere Media to determine where they felt there was a crucial need in the industry that could benefit from the program, what they wanted the program to be like, and the program's objectives," says Zilkha.
Zilkha adds that since the program is work-integrated training, they also had to respect the roles defined by the unions, which means they had to figure out what's considered training and what's considered working.
It started off with part-time group training and workshops led by Daliza and industry instructors. Participants were paired up with Sort Of crew members who were part of the NABET 700-M union to learn more about their experience working on TV sets and the different roles everyone has. IATSE 667 also paired a participant with its union members in the camera department.
"We had one-on-one etiquette sessions with our union members," says Peggy Kyriakidou, president of NABET 700-M. "We also paired them with some of our other NABET members who did their co-op with us and are now permanent members to learn more about how they got started in their careers."
After the initial training period, TFM participants went into their respective departments where they observed, trained, and then work for production over the course of four and a half weeks. Each week contained one day of check-ins and wellness support for participants.
"The experience on set, the crew, and the process of filming really reflects on what it feels and looks like to be in this world. Our show is incredibly diverse and it really feels like this year more than last. I feel like I could say that I could look around sometimes and be like, 'wow, this really looks like the Toronto I know and some of the spaces I moved through, with this combination of trans folks, and people of colour, and cis people, and white folks are tied together,'" says Baig. "I think it's a really important initiative, and I love that our show can make space for it and be conscious and think not only about making excellent content that resonates and matters… I think the impact it will have on the industry is major too."
Zilkha says that the team at TFM is currently in discussions with other productions and funders on creating a training program specifically for their respective projects. "We've been kind of lying low after the Trans Filmmakers Summit x TIFF as we've been focusing on this. We've been testing out opportunities that come in and we're optimistic to see this happen again for other productions and hopefully for Sort Of again."
Image courtesy of CBC