Graduate Program in Art History, Department of Visual Art & Art History

Sarah Parsons

she/her

Associate Professor
EDUCATION
PhD (UCSB)
BAH (Queen's University)
AREAS OF EXPERTISE
History of photography
Canadian art and visual culture
BIOGRAPHY
Professor Sarah Parsons teaches courses in the history and theory of photography, modern art, Canadian art, and art crime.
My research focuses on the history and theory of photography. With Professor Sarah Bassnett (Western University) I co-authored a survey of photography in Canada which will be published by the Art Canada Institute in spring 2023. My current research project, "Feeling Exposed: Photography, Privacy, and Visibility in Nineteenth-Century North America," is funded by a SSHRC Insight Grant (2019 – 2024). This project examines how early photography shaped ideas about privacy, from the earliest observations about photography's surveillance possibilities to its pivotal role in shaping the "right to privacy." The first component of the research is an online project for the McCord Museum in Montreal co-authored with former AHVC PhD student, Vanessa Nicholas in 2022 (https://www.musee-mccord.qc.ca/en/blog/welcome-to-the-studio/). The project will culminate in a scholarly book and an exhibition at The Image Centre at Toronto Metropolitan University in 2024.
From 2016-2018, I was part of the steering committee of a large-scale collaborative SSHRC-funded research project, The Family Camera Network (familycameranetwork.org). The project explored the relationship of photography to the idea of family, whether of origin or choice, and generated an international conference, two special journal issues, and two collections of photographs and oral histories stored at the Canadian Lesbian and Gay Archive and the Royal Ontario Museum.
My teaching is informed by this current research as well as earlier work in historical and modern art. As the recipient of a research fellowship in the Prints and Drawings Department at the Art Gallery of Ontario, I researched the provenance of the drawing collection to ensure compliance with the Task Force Report on the Spoliation of Art during the Nazi/WWII era. Later, I served as a research consultant for the Beaverbrook Art Gallery in their legal proceedings with the Beaverbrook Foundation. This research informed the creation of one of the first university-level courses on art crime.
I am a co-editor of the scholarly journal, Photography and Culture (Taylor & Francis) and was the 2015/16 Massey York Fellowship at Massey College. I received York's University–Wide Teaching Award for junior faculty in 2003 and have twice served as Chair of Visual Art and Art History and as Graduate Program Director for Art History and Visual Culture.
Select Publications
2023  "Domesticating Jefferson Davis: Family Photography and Postwar Confederate Visual Culture," American Art 37:1 (Spring) Washington: Smithsonian Art Museum and University of Chicago Press, 82 – 105.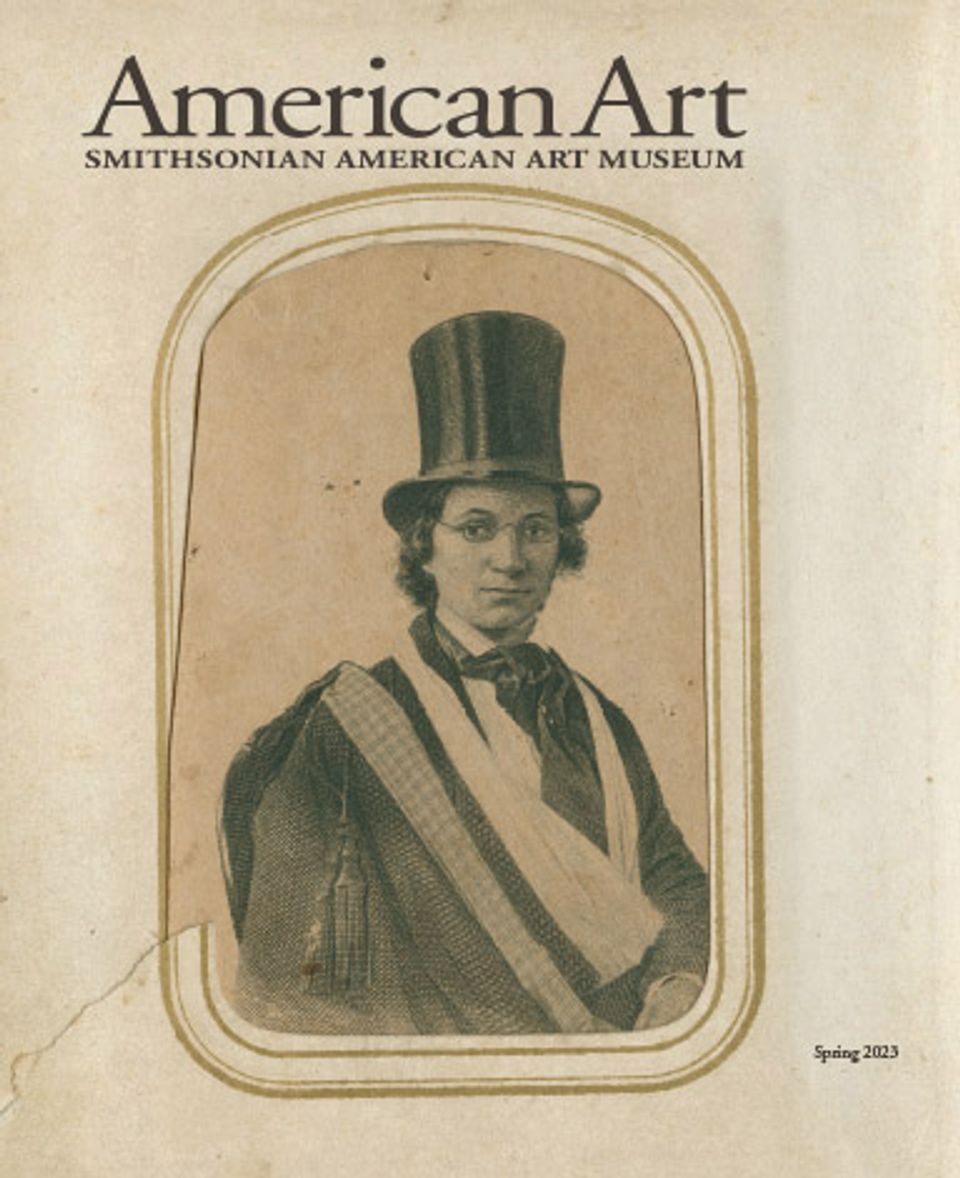 2022     "'Planted there like human flags': Photographs of Inuit Canadians and Cold War Anxiety, 1951 -1956," eds Thy Phu, Erina Duganne, and Andrea Noble, Cold War Camera. Durham: Duke University Press, 239 – 262.


2021      "Margaret Watkins: The Kitchen Sink, 1919," ed. Sarah Milroy, Uninvited: Canadian Women Artists in the Modern Moment. Toronto: McMichael Art Collection, 197-198.
2020      "Women in Fur: Empire, Power and Play in a Victorian Photography Album," British Art Studies, Issue 17 (November), London: Paul Mellon Centre for Studies in British Art and the Yale Center for British Art.
2020      "Site of Ongoing Struggle: Race and Gender in Studies of Photography," Gil Pasternak ed. Handbook of Photography Studies, London: Bloomsbury Press, 373 – 391.
2017      S. Parsons ed. Abigail Solomon-Godeau, Photography After Photography: Gender, Genre, and History. Durham: Duke University Press.
2017    S. Parsons and Jennifer Orpana eds. "Special Issue: Seeing Family," Photography & Culture 10:2 (Summer 2017).
2016      "William Notman's Studio as a Space of Performance," in Hélène Samson and Suzanne Sauvage ed., Notman: Visionary Photographer. Paris: McCord Museum, Montreal and Editions Hazan, 2016, 76 – 83. Distributed by Yale University Press.
2014      William Notman: Life & Work. Toronto: The Art Canada Institute.
2012       "Privacy, Photography, and the Art Defense," Revealing Privacy: Debating the Understandings of Privacy, Margherita Carucci ed. Peter Lang Publishers, 105 – 118.
2009      "Sontag's Lament: Emotion, Ethics, and Photography," Photography & Culture 2:3 (Fall 2009): 289 – 302.
2009      S. Parsons, ed. Emergence: Contemporary Canadian Photography. Toronto: Gallery 44 and Ryerson University.
2008     "Public/Private Tensions in the Photography of Sally Mann," History of Photography 32:2 (Summer 2008): 123 – 136.
Graduate Program in Art History, Visual Art & Art History
People of AMPD