June 16, 2022
Marilo Nuñez wins 2021 Johanna Metcalf Performing Arts Prize
Ph.D. student Marilo Nuñez wins the 2021 Johanna Metcalf Performing Arts Prize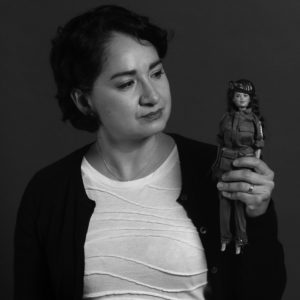 Canadian playwright, director, dramaturge, scholar and AMPD Ph.D. student Marilo Nuñez is one of the 2021 Johanna Metcalf Performing Arts Prizes/Les Prix Johanna-Metcalf des Arts de la scène (Johannas) winners. Established in 2019, the Johannas celebrate artists in Ontario who has made a recognized impact on the field and the public, showing great promise in the ongoing pursuit of their ambitious and visionary practices.
Nuñez is an equity advocate and trailblazer across the Canadian theatre community. She was the founding Artistic Director of Alameda Theatre Company, a company dedicated to developing the new work of Latinx Canadian playwrights. Nuñez's play El Retorno/I Return has been turned into a podcast for Radio Aluna Theatre and her work Three Fingered Jack and the Legend of Joaquín Murieta is published in the anthology Fronteras Vivientes by Playwrights Canada Press.
Nuñez was Aluna Theatre's Playwright-in-Residence in 2015 and 2021. Now, Nuñez is the 2022-23 Playwright-in-Residence at Carousel Players and is working towards her Ph.D. in Theatre & Performance Studies at AMPD.
Through the award delivered in partnership with the Ontario Arts Council (OAC), Nuñez will take on a protégé to celebrate early career artists who are showing formidable promise. ACTRA Toronto Shorts Competition winner Margarita Valderrama will shadow Nuñez over the year, learning from her tenacity, passion and vision.
Read more here.